PACIFIC HERRING
Ensuring the fish that feed the coast are still here tomorrow.
GROUTHTRUTHING
The importance of getting out to the frontlines of resource extraction activity on our coast cannot be overstated. The only way to know the truth of how such practices are being conducted is to bear witness or be involved. Pacific Herring face more than a few challenges; their numbers significantly reduced from what they once were. Herring are targets of overfishing and open net-pen salmon farm bycatch (swimming into the pens and eaten by Atlantic salmon). It is important that these industries be monitored and documented by those who do not benefit from these practices. We have documented the thick of the Pacific herring controversy, in 2015 on the central coast, and more recently on the south coast. By being out on the water when the annual herring spawn occurs, we are able to document the aspects of fisheries practices (fish farm and commercial) that rob our coast of one of the most foundational, ecologically important species.
STORYTELLING
The power of storytelling is undeniable. It has the ability to change how we perceive the world, and thereby act. The stories we tell ourselves and one another shape the world we live in. While there are a number of impactful ways to communicate story, our chosen mediums to communicate what we find in our groundtruthing work are photography, filmmaking/videography, writing, and presenting. In our work to protect Pacific herring, storytelling through these mediums has made an impact. We have been gathering footage and knowledge of these forage fish for years, and we are brewing a film to elevate herring to the forefront of our ecological awareness. If everyone could swim with the massive schools of these fish underwater, herring would be protected for their sheer beauty alone. We want to make these fish accessible to everyone through our storytelling work, so that the anyone can connect to the foundation fish of the coast, and then act to protect them.
Pacific herring aren't exactly on the general public's radar in the same way charismatic mega-fauna are, and because of that we feel it is incredibly important to elevate the knowledge of the importance of Pacific herring, and celebrate the fish that feed the coast. We fell in love with these small silver forage fish while filming and photographing them underwater, and we want to share that feeling with everyone. People protect what they love.
There are many important connections that are overlooked on the coast, and we hope our work helps to connect the dots integral to healthy ecosystems. For example, herring feed chinook salmon, and chinook salmon feed the Southern Resident orcas. The government is pressured by the public to protect the iconic and endangered orcas, yet they allow a 20% Harvest Rate on an already diminished stock of herring. Open net-pen fish farms are enabled to thrive on the coast, especially in the Discovery Islands and Broughton Archipelago, attracting large schools of wild Pacific herring to swim into their pens to become trapped and eaten by the foreign Atlantic farmed salmon. We work to expose these injustices through our groundtruthing and storytelling.
Come spring this year, the annual herring spawn will take place once again. We aim to be there with cameras in hand, trying to do justice to the incredible unfolding story of Pacific Herring. With each purchase of our Coast Calendars, it allows us to spend more time on the ground, creating films, and sharing important stories like that of these irreplaceable fish.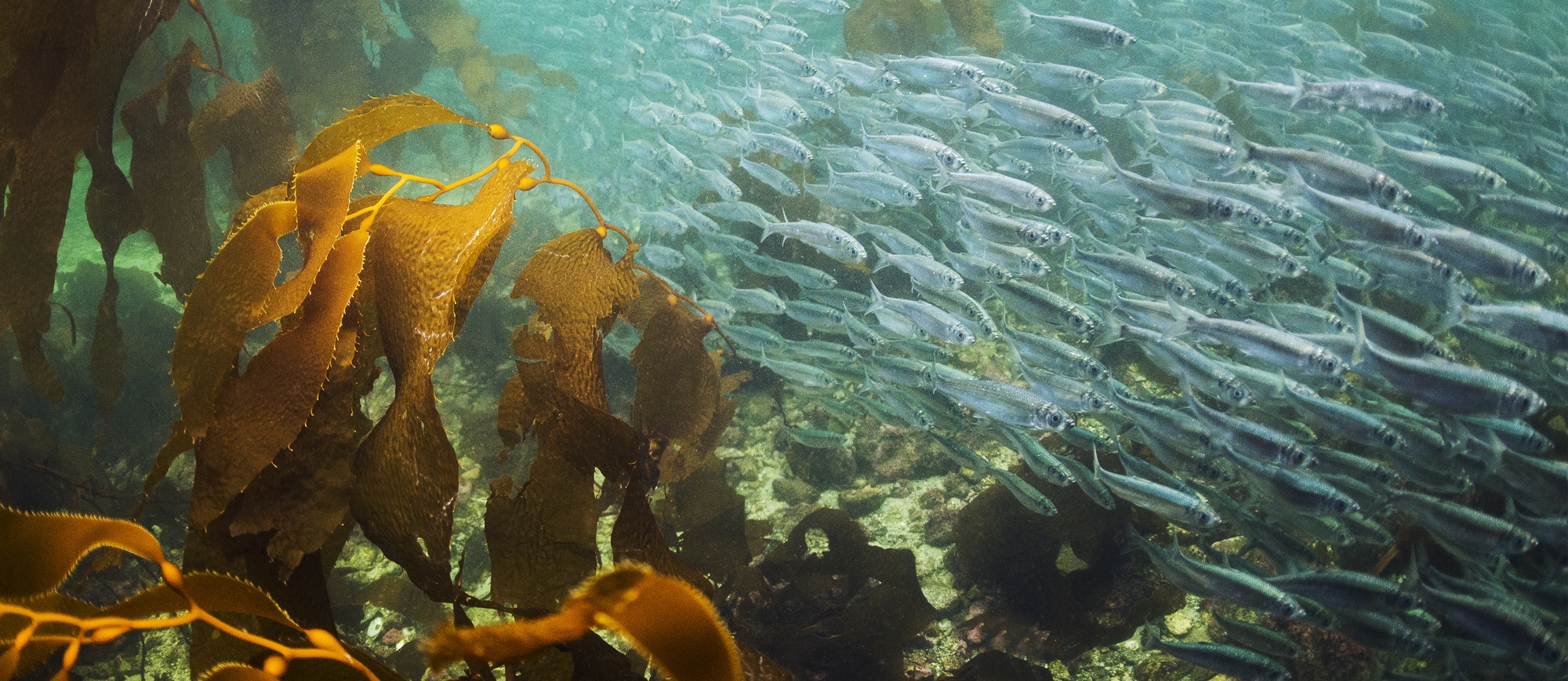 Holding industry and government accountable for their role in the decline of herring
Pacific herring have experienced devastating collapses everywhere they've been fished; from B.C. to Japan.
1962 saw a peak catch of herring in B.C. of 237,000 tons before a major collapse in 1968.
In 2018, DFO set the Harvest Rate at 20% allowing the seine fleet to catch 10,000 tons of Salish Sea stock.
They were only able to catch 3,500 tons before giving up and going home.
It is time to give herring a chance to recover.
In 2015, this 3.5 minute video was filmed and edited by April Bencze, Damien Gillis, Tavish Campbell, Ian McAllister and Diana Chan. On the central coast of British Columbia, a coastal community is fighting for the survival of a species so important to the ecology and culture of the north Pacific that it is considered a foundation of the coast. This video highlights the battle that the Heiltsuk First Nation are courageously waging against the Canadian government's Department of Fisheries and Oceans and the unsustainable corporate-owned kill-fishery. There is still hope that our coast will witness a return of the great herring runs, but it cannot happen while this indiscriminate industrial fishery is allowed to continue.
2. BYCATCH IN OPEN NET-PEN SALMON FARMS
How many wild Pacific herring are farmed Atlantic salmon eating?
"At night, when diving near the farms I see huge schools of herring gathered outside and in the pens. They are attracted by massive underwater lights used to artificially increase "daylight" feeding hours for the farmed salmon." - Tavish Campbell
How many wild herring are subsidizing the feed bills of these Norwegian corporations?
This is one of ten cages in an open-net pen Atlantic salmon farm containing over half a million fish.
These farms are disease factories, spreading infectious pathogens into wild salmon habitat. 80% of all farmed salmon in British Columbia are infected with Piscine reovirus which can cause a severe heart disease in fish, both farmed and wild.
Massive lights are used to control the growth of the salmon, but they also attract wild fish such as herring.
Fresh farmed fecal matter
"Recently I have been diving near the fish farms documenting schools of wild Pacific herring attracted by, and feeding on, Atlantic salmon poop drifting out of the pens. Herring are critical for the health of this coast and the dangerous interactions between them and farmed salmon cannot be ignored. There is a serious risk of disease transfer from farmed Atlantic salmon to wild fish like herring and Pacific salmon." - Tavish Campbell
George Quocksister JR, Alexandra Morton, Dr. David Suzuki show us a school of Pacific herring trapped in a fish farm, being chased by farmed Atlantic salmon.
FIGHTING OVER HERRING
"The Pacific herring—an oily, silvery, schooling fish—is rarely high on the list of marine animals people fret about.

But for the second straight year, the Canadian government has ignited a skirmish in British Columbia by moving to let fishing nets scoop up spawning herring, despite objections from scientists, Native people, and even commercial fishing groups.

"Last year it almost got to a war—locals were geared up to block fishing boats in port," said Tony Pitcher, a fisheries scientist with the University of British Columbia. "There were more police on the dock than there were local people.'"

Fighting Over Herring—the Little Fish That Feeds

Multitudes - National Geographic News, 2015
You can support our work to protect and celebrate Pacific herring in the face of environmental injustice by ordering a Coast Calendar.